Executive Committee
The Executive Committee of the Union for Progressive Judaism is responsible for governance and oversight of the organisation.
Current members of the Executive Committee are:
Danny Hochberg
Co-President
The son of Holocaust survivors, Danny has been a youth leader and active parent of Habonim Dror ,including Mazkir of NZ Habonim, and President of the Parents and Friends of Sydney Habonim; Coogee Synagogue Board member for over eight years; a host of UIA and the Jewish Communal Appeal (JCA); long-term involvement with Maccabi culminating as President of Maccabi NSW and a manager at the Maccabiah. He was a Governor of the JCA and a member of the Maccabi Australia Board. He remains on the Maccabi Sports Centre Board. Danny is currently a member of the Emanuel Synagogue Board, Past Chair of the Shoah Remembrance Committee, and was a member of the Executive of the NSW Jewish Board of Deputies for six years. He said, "My years in communal life have allowed me to accumulate invaluable experience and understanding of the community. I am particularly passionate about developing the next generation of leaders. I have a keen interest in politics. I hope to leverage this, along with my communal experience, to benefit our community. I have been married for 33 years to my lovely (and understanding) wife Sandra, and have 3 children aged 29, 27 and 23 years."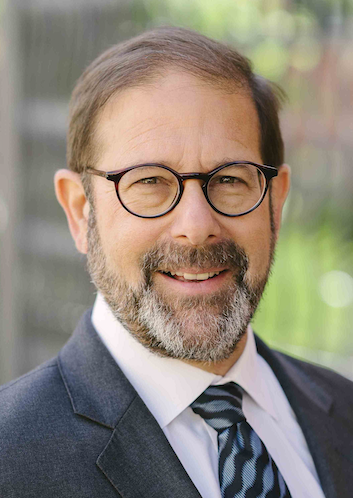 Larry Lockshin
Co-President
Larry Lockshin is Emeritus Professor of Wine Marketing and former Head of the School of Marketing at the University of South Australia.  He is originally from Ohio in the U.S. but migrated to Australia from Canada where he spent four years as an Assistant Professor. He and his partner/wife Janet Henrie have two adult children living in Melbourne.  He has been on the Board of Management for Beit Shalom Synagogue for over 20 years and served two terms as President. He received the UPJ Vatik award in 2013. He is the current past president of the Jewish Community Council for South Australia, where he served for seven years. Along with duties as Secretary, his UPJ focus is on a range of outreach activities to aid the smaller congregations within the UPJ. These include co-chairing the UPJ committee on Relational Judaism.
Dorothy Graff OAM
Vice-President
Dorothy was the inaugural chair of the Social Justice Committee in 2001 at Temple Beth Israel, which sought to reduce disadvantage in pockets of people in Melbourne. She served on the TBI Board from 2008-2019 as member, Chair and Vice President. She is currently on three TBI Committees: Communal Life (Chair), Honours and Awards, and Project Dignity (refugee focussed). She received the UPJ Ner Tamid Award in 2019. Dorothy's professional life included employee and organisation development, and HR processes in national and international organisations, and career transition consulting for people at all organisational levels in the major market sectors. Dorothy loves working with people and seeking to make a difference.
Ayal Marek
Vice-President
An Israeli and an Australian, Ayal is passionate about Israeli society, politics and the future of the Jewish people. A realist optimist and graduate of the United World College, he believes in education as a force to unite people, nations and cultures for peace and sustainable global future. Ayal is President of ARZA and Chair of the Israeli Awareness Committee at the Leo Baeck Centre in Melbourne, where his wife Karen Silberberg's family have held various leadership positions within the shul and the Progressive community for several generations.
Ayal studied Law, Philosophy and International Development, was a tutor of Media Law in Israeli universities and in the "Israel Vision and Reality" course at Monash University. He served as a board member of the Ministerial Multicultural Business Advisory Council for the Victorian Government, mentoring and coaching for startups. Ayal is Manager of the Victoria Israel Science and Technology R&D Fund and has been managing investments and businesses throughout his career.
Ayal and Karen have raised three children with Progressive Jewish, Pluralistic and Zionist values and have been involved in various volunteering and professional capacity with protection of women and children in Israel and Australia escaping domestic violence, people with mental and physical impairment, educating and supporting children from disadvantaged backgrounds.
Sally Castle
Honorary Secretary
Harry Bernfield
Honorary Treasurer
I am a chartered accountant; soon to be retired VP Tax – APAC and IMETA (India, Middle East, Turkiye and Africa) working for Brambles Limited for 33 years, a company listed on the ASX. I've also been treasurer for Coogee Synagogue for nine years (board member for 12 years) and treasurer for Maccabi NSW for four years.  My family has had a long history of involvement at Emanuel Synagogue. I am married to Susie and I have two children and 1 grandchild.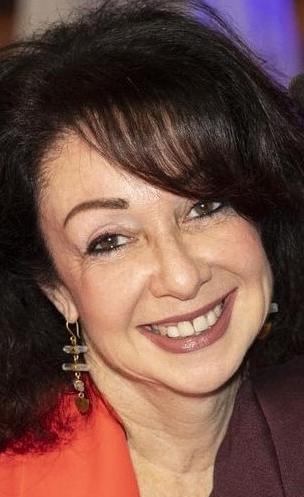 Lynda Ben-Menashe
Committee Member
Lynda is a passionate builder of social capital who has worked in education, publishing and public diplomacy in Australia and Israel.  She has served the Australian Jewish community for the past 15 years through organisations including the Executive Council of Australian Jewry, the National Council of Jewish Women and the NSW Jewish Board of Deputies, where she was Head of Engagement, responsible for developing and nurturing the strategic relationships between the Jewish and wider communities. Programs she created include the 'We Are All Sydney' leadership program for people from over 90 different CALD communities, the Shared Table project for Jewish and Muslim women which won Rotary NSW's inaugural Community Peace Prize, the annual Women of Diversity Dinner, annual Commemorations of the Departure and Expulsion of Jews from the Arab Countries and Iran, and study tours of Israel and the West Bank for church, LGBTQIA+, First Nations and academic opinion leaders. She now works as a strategic consultant to a wide range of multicultural communities. Lynda is a feminist, a Zionist, an optimist and a realist.
Avishai Conyer
Committee Member, outgoing Netzer Federal Mazkir
Vered Harel
Committee Member
Vered is a mother of two daughters who quickly rose to prominence in community health and education projects after moving to Australia. She formed and was the previous CEO of a health-related organisation, where she promoted research partnerships, conducted various disease-awareness and prevention programs and generated funding for Rambam Hospital in Northern Israel. Vered also founded the Dovrei Ivrit program at UJEB in order to maintain the Hebrew language and culture among Israeli students in public schools. Vered is an active member of the Progressive community, serving as cantor at Etz Chayim, a former community manager at Kedem, and an advocate for social justice and Israel awareness. She also coaches parents and mentors young adults. Vered has a Master of Science in Professional Communication from Clark University, a Diploma as an Adlerian Coach and Parenting Coach, and is now pursuing a Master of Counselling and Psychotherapy at ACAP, exhibiting her dedication to lifelong learning and community improvement.
Amanda Mace
Committee Member
Amanda is AbleDocs' Vice President for Australasia, a digital accessibility company. She is certified by the Australian Computer Society (ACS) as a Certified Professional in ICT and is Co-Chair of the Australian Accessibility Web Accessibility Initiative (OZeWAI). She also runs one of only two Australian-based W3C Australian Chapters. Amanda has been a member of Temple David Congregation (TD) since moving to Perth from Canada in 2009. She has since served six years on the Temple David Board of Management, including two as Vice President and three years as President. She chaired the Education Committee between 2019 – 2022 and has been teaching at the TD Region school since 2020 as well as teaching an advanced Jewish study course since 2019. Amanda is also an inaugural member of the Netzer Advisory Board. In 2022 she was awarded, the National Council of Jewish Women of Australia (NCJWA) WA Young Woman of Worth Award. Outside of work and Temple David, Amanda loves to spend time with her husband and three children. She's an avid reader, history lover, runner, and huge sports fan, especially when it comes to Australian Rules Football.
David Knoll AM
Immediate Past President
David is a Sydney barrister.   His family have been members of Emanuel Synagogue in Sydney for decades. He has served as the Honorary Secretary of the Executive Council of Australian Jewry, the elected roof body of the Australian Jewish community, on the Boards of Multicultural NSW, and the Council for Jewish Community Security.  He is a Past President of the NSW Jewish Board of Deputies, the peak body of the NSW Jewish community. In 2011 he was chosen as one "40 Inspirational Alumni" featured for the 40th Anniversary of UNSW Law School, and in 2010 he was made a Member of the Order of Australia for service to the Jewish community through a range of peak, religious and educational organisations, and to the promotion of interfaith relations. David is married to Karen. They have three adult children.
Brian Samuel OAM
Immediate Past President
Brian has been associated with the Progressive movement all his life . He is a Past President of Temple Beth Israel from 2008-2010 and President of Progressive Judaism Victoria from 2012 to current. In addition to his involvement with Progressive Judaism he is involved in a number of community organisations. He has been associated with the clothing industry for just on fifty years with expertise in marketing. He has been appointed an Ambassador for White Ribbon Australia, an organisation that campaigns to stop violence against women. He believes that Progressive Judaism brings innovation and creativity to Jewish traditions. It should provide pathways to its members and friends to enjoy an engagement with Progressive Judaism that enhances their lives through spiritual enrichment, learning and community. Brian is married to Jenny and they have two grown children and seven grandchildren.
Helen Shardey OAM
WUPJ Representative
Helen was educated at Methodist Ladies College and graduated from The University of Melbourne with a Bachelor of Commerce Degree. She was elected to the Parliament of Victoria in 1996 and re-elected in 1999, 2002 & 2006 as the Member for Caulfield. Helen retired from the Victorian Parliament in 2010. During her time in Parliament, she served as the Shadow Minister for Health for five years after serving as the Shadow Minister for Aged Care, Multicultural Affairs, Housing and Community Services. She was previously an Economics and Politics teacher, chief of Staff and senior policy adviser to the Federal Coalition, a consultant to Western Mining Corporation, Metropolitan Female Vice President, and member of the Administrative Committee for the Victorian Liberal Party. Helen has previously served on the boards of the Jewish National Fund and the Victorian Assisted Reproductive Authority. She was the recipient of the Jerusalem Prize for her contribution to the Jewish community.
Jocelyn Robuck
Executive Manager
Jocelyn brings a wide range of experience to her role at the UPJ. She received a BSc in Medical Dietetics from the Ohio State University, co-owned and operated a kosher catering business for 11 years, worked as a proofreader and writer at the Australian Jewish News for five years, and played an active role as a rebbetzin and synagogue volunteer for more than 30 years.  As Executive Manager, she provides a high level of support to the Executive and committees, leads and coordinates projects, and acts as point of contact for UPJ constituents and partners throughout the region and worldwide. She edits the UPJ's Weekly News & Drash, coordinates UPJ gatherings and conferences, manages the UPJ website and social media, and facilitates operational and strategic goals of the UPJ. Together with husband Rabbi Gary Robuck, she gets "naches" from three children and four grandchildren.
Rabbi Allison Conyer
ARC Chair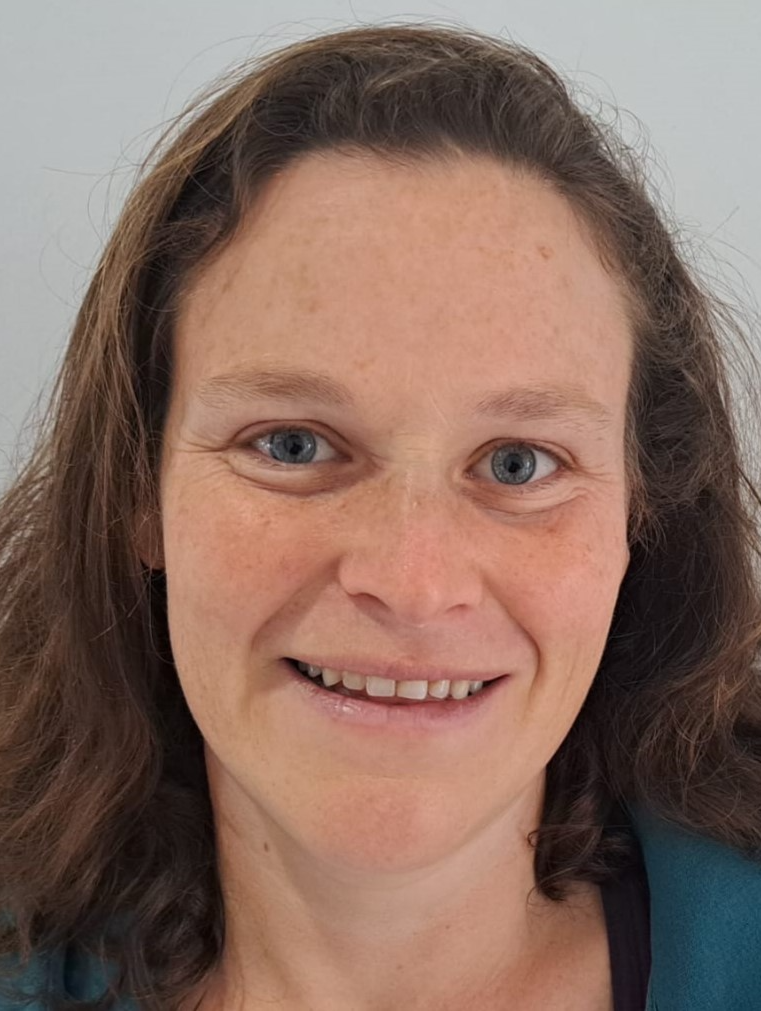 Hadar Lev-Tzori
Progressive Community and Netzer Shlicha (NSW)
Naama Yeruham
Progressive Community and Netzer Shlicha (VIC)